Phillips IT is an IT consulting company based in the Sydney CBD. We have been providing flexible business IT support and solutions since 1999. We are a Microsoft Silver Midmarket Solution Partner (since 2002) as well as a Microsoft Small Business Specialist with a team of engineers that are Microsoft Certified Professionals.


Our IT Support and Consulting Services offer flexibility where you can choose from:
We can support your current IT systems, both in the cloud and in your office(s), as well as offer IT solutions for:
Servers and Network Infrastructure (Servers, Networks, Firewalls, Computers/PC's, Apple Mac's, Mobile devices and more) – In house IT
Virtualisation, Redundancy and Consolidation – Hosted and/or In House or Hybrid
Cloud hosted servers and desktops. IaaS (Infrastructure as a Service) and DaaS (Desktop as a Service)
Cloud services – High availability, Disaster Recovery and Backups (BaaS), Email (Office 365, Google Apps), CRM, …
IT Monitoring – Servers, internet connections, cloud services and other important IT systems
Backup and Disaster Recovery – In house and/or Cloud
Please see our IT Solutions for further details and more solutions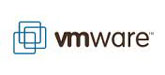 We are conveniently located in the Sydney CBD at 605/267 Castlereagh St Sydney NSW 2000 Australia.
Please browse this website to read more about our Business IT Solutions and IT Support Services offerings and phone us on (02) 8262 9900 to see how we can help you.
Why Choose Us?
Phillips IT was created in 1999 by the Director Geoff Phillips who has over 30 years of experience in the IT industry. During this time, we have worked with hundreds of different businesses, both large and small across Sydney, NSW and Australia wide.
We understand that every business is different. That's why we offer flexible Sydney IT Support that's designed around your requirements. We're available to visit your offices and provide you with in-house consulting and customised solutions.
What makes our services accessible is also the fact that we are very conveniently-located in Sydney CBD. It simply means that when you need in-house services in a hurry, we can attend to them quickly.
Why Trust us for Your Sydney IT Services?
We have Microsoft certified staff and a proven track record of clients who have provided references to Microsoft about the work we have performed for them
Experience providing business IT Support and IT solutions since 1999
Staff who have undertaken (and continue to undertake) training in applicable technologies
Staff who have passed exams to be Microsoft Certified Professionals
The skills and resources to help you realise productivity from technology.
For more information about our services, call Phillips IT on (02) 8262 9900.
Contact Us